Track and Field News
Funding the future; Athletics Canada announces high school scholarships!
Published: April 7, 2017
Athletics Canada understands the importance of introducing and keeping youth involved in athletics. As a result, the Athletics Canada Foundation is pleased to announce funding for two scholarships for 2017 graduating high school student-athletes.
"We are committed to promoting excellence and nurturing the development of young athletes. With this mission in mind, we are proud to announce the creation of the Athletics Canada Foundation Scholarship," said Rob Guy, Chief Executive Officer. "Athletics Canada will continue fundraising efforts to ensure the Athletics Canada Foundation Scholarship becomes an annual opportunity for graduating student-athletes."
The $5,000 scholarships will be awarded to one male and one female multi-sport athlete with a passion for athletics who is graduating from high school and committed to continuing athletic and academic pursuits in Canada.
Update: June 1, 2017
Mark Bujnowski from Ontario and Laura Dickinson from New Brunswick are recipients of the first Athletics Canada Foundation Scholarship - click HERE for more information. Congratulations Laura!!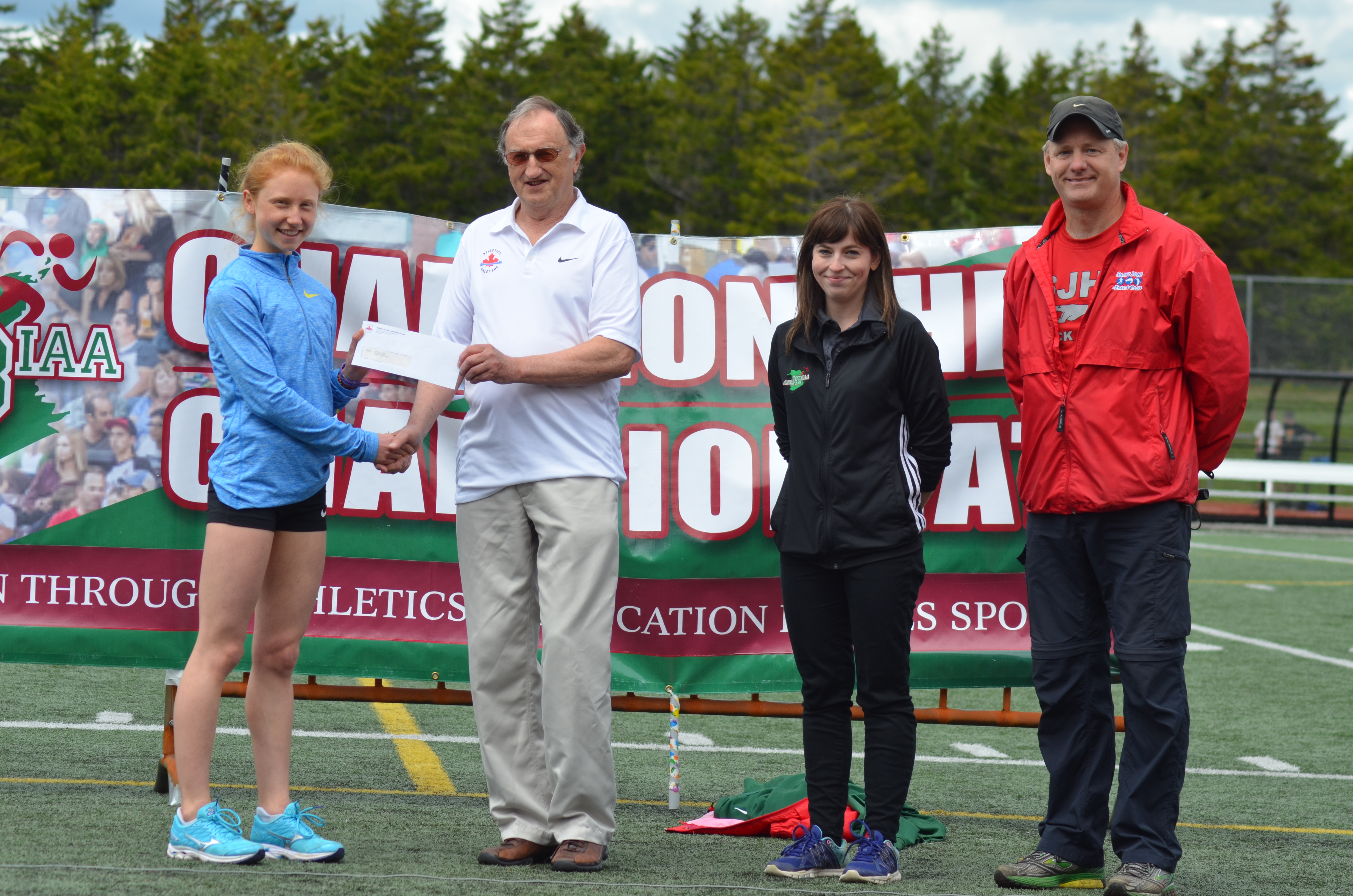 SPECIAL OLYMPIC EVENTS
The NBIAA has two Track & Field events for Special Olympic athletes. The events will be the shot put and the 50 m race, these events will be exhibition only.
All athletes must be identified and registered through Special Olympics New Brunswick prior to being registered with the NBIAA in order to participate in these two events. If you have athletes who may qualify for these events, please communicate with Special Olympics New Brunswick at 455-6548 or nchappelle@SpecialOlympics.ca.